To start with DropnShop you need to go here and install our application on your online store.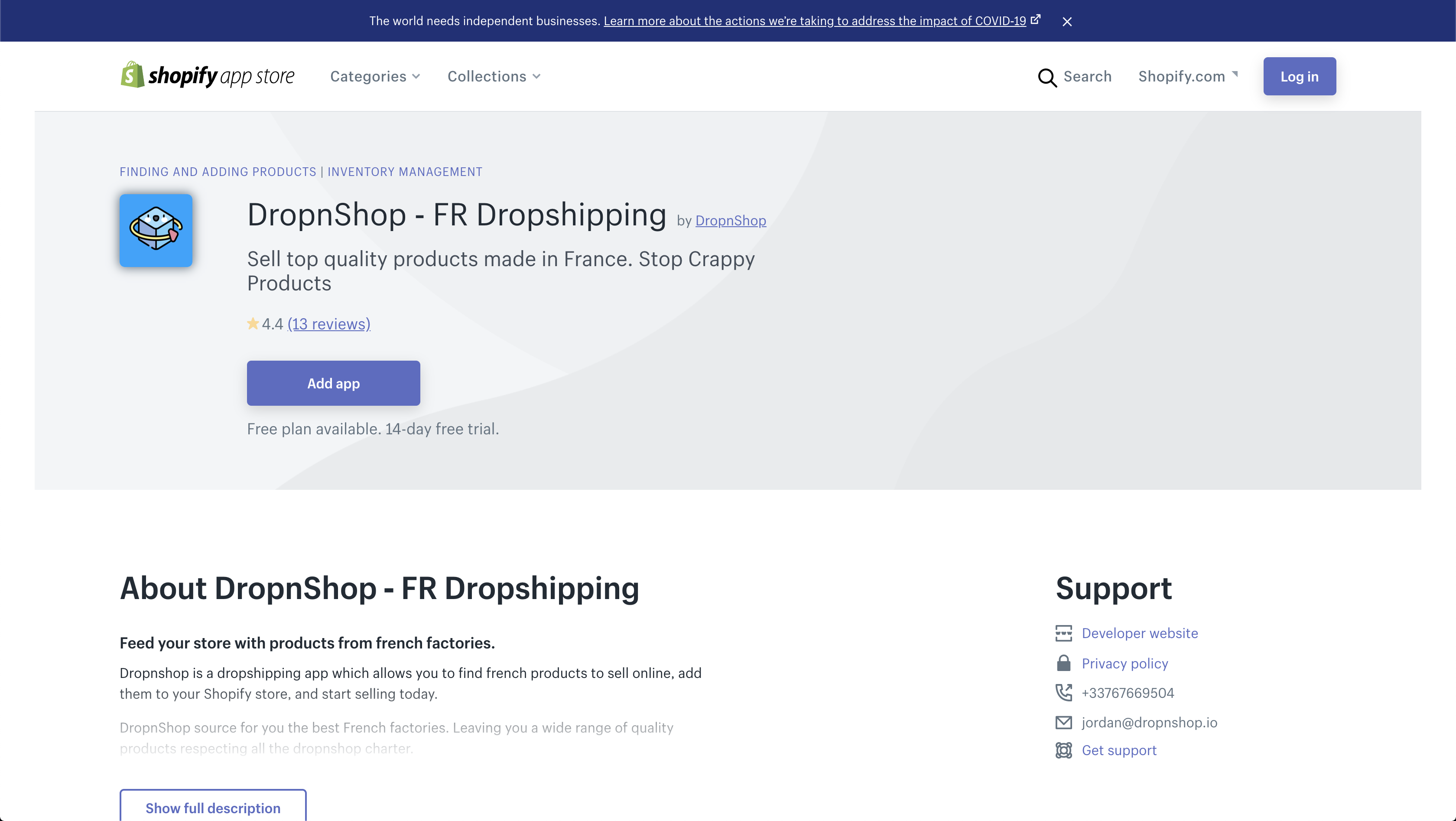 Importing products
Dropnshop allows you to add thousands of great products to your store easily. Just click on the 'Add to Import List' button that is present on the product card. Click on the link to start finding some products to your store: Finding products.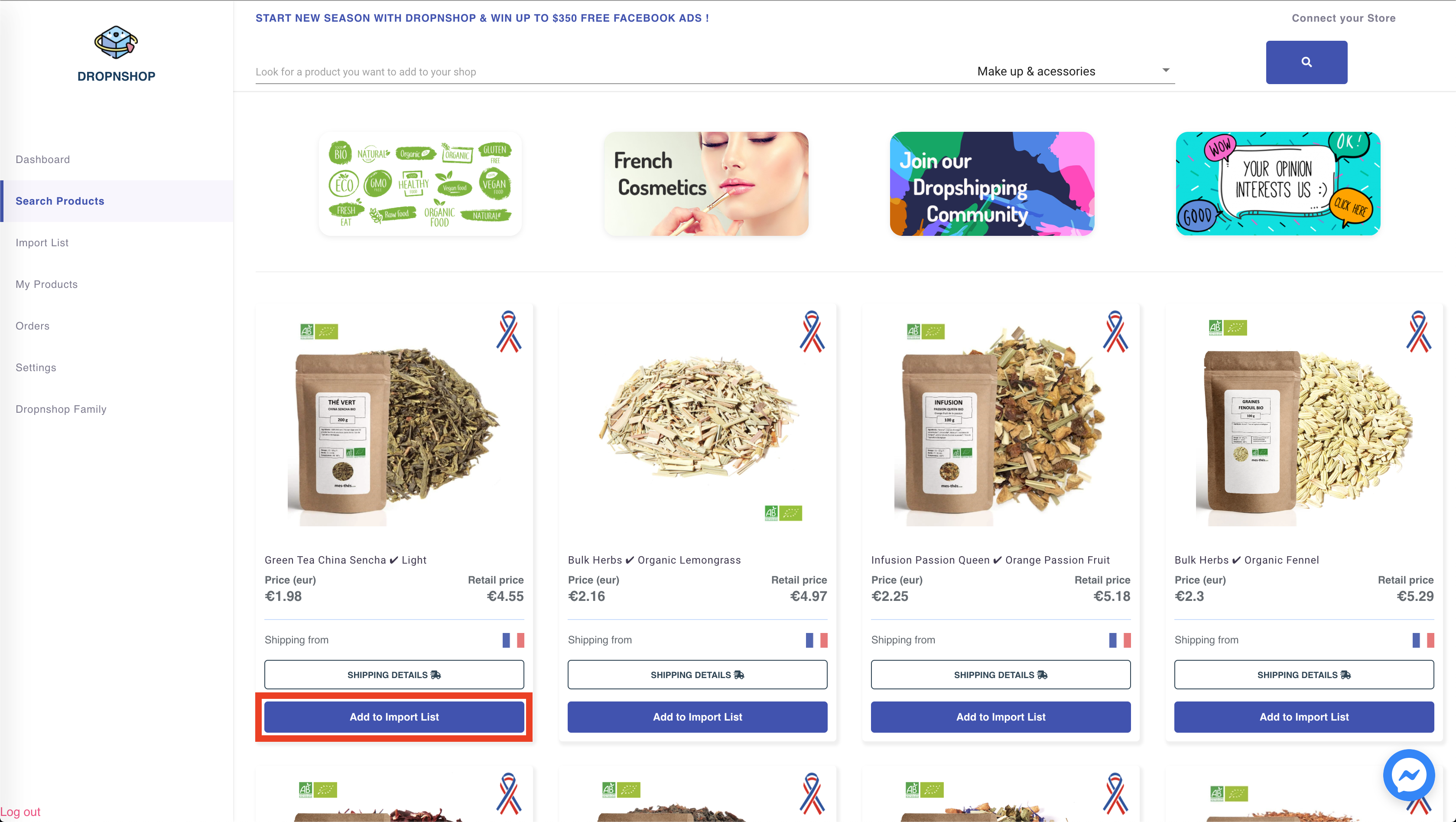 Customizing products:
They are defined by our manufacturers in french. We translate them automatically but some errors can appear. If you find any error, please contact [email protected] You can modify any description with your own words from the Shopify Dashboard: Updating products
Setting up shipping:
You will need to set up a shipping rate on Shopify to ensure that you are not undercharging your customers. To understand the different types of rates that you can implement for your store, check out this article: Understanding shipping dropshipping and fulfillment services
Processing orders:
As soon as you have received an order on your online store go to the 'Orders' section of DropnShop. There you will see your order. Just click on 'Proceed to payment' and your order will be directly processed by the manufacturer.